our Services
We Provide IT Security Services
Security awareness training
The main goal of the training is to raise awareness towards the most famous hacking methods. Stay safe - educate your employees.
Web application testing
Any web-based app is under threat of hacking. To protect your data, the company's reputation and ensure secure data transmission, we offer both publicly available and internal web portals and application security testing.
Vulnerability assessment
Test your system, network or infrastructure for any existing or potential security vulnerabilities and threats.
IT security audit
By complex and detailed assessment of server settings, network infrastructure and analysis of installed software and updates, we build adaptive protection and make links in the chain stronger.
Risk assessment
Risks identification in the company's processes and systems. The detection and assessment of risks allow finding weaknesses that may result in greater vulnerabilities.
IoT Guard
WI-FI cameras, smart washing machines, coffee makers and vacuum cleaners with internet access - any high-tech integration into the device or private house can lead to losing personal data or money.
Check out other popular services
Sensora works in both data protection and creation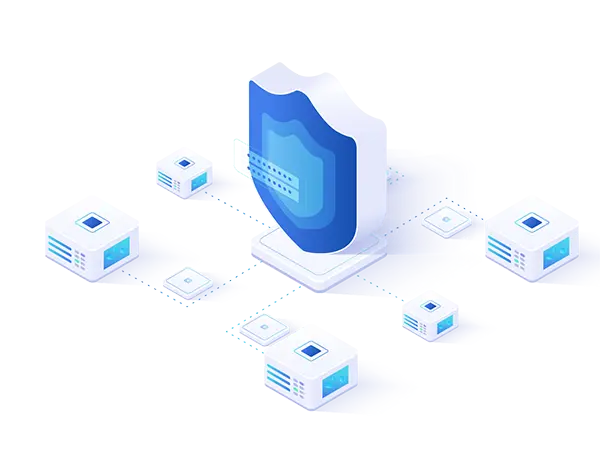 About us
Sensora
Sensora is a group of professionals with unique real-life experience in different areas that altogether forms our philosophy and approach to client needs.
We deliver quality solutions to crucial security issues. Our approach allows you to reveal both existing and potential risks and decide how to effectively protect your data.

Plan and Analyze
Analysis of business baselines gives us an understanding of company needs. We review your infrastructure, configuration, processes, and controls.

Evaluate and Manage
We identify vulnerability and weakness in business and technology and proceed to the next most necessary step for your needs.

Remediate and Develop
We respond and help in fixing existing problems and develop a long-term strategy and support to integrate it.
ABOUT US
Our team
To ensure the high quality of our service, Sensora employs only those, who have a genuine passion for information security. Each employee passes world-known certifications as well as inner examinations. We gain knowledge about the latest trends from conferences, news sites, and private sources.
Sensora always keeps its clients updated about the latest vulnerabilities and other security flaws. Your security is our responsibility.
Advance Advisory Team

Professional Consulting Services

24/7/365 Support Help Center

Customer Service & Operations



Faced with a security issue: Hacker Attack, Data Breach, Ransomware?



Need to check ICO, GDPR, PCI, ISO compliance?



Want to create a secure infrastructure?
OUR VISION
Always loyal to our code of ethics
We grow as a reputable cyberdefense technology lab that produces advanced tecnology to neutralize, damage and destroy hostile attacks from organized agents.

Simplicity, Clarity, Consistency